Blue Water Veterans Fighting for Benefits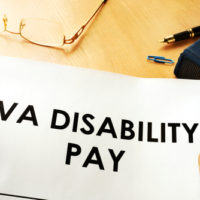 The Vietnam War lasted 20 years—from 1955 to 1975. During this time, thousands of veterans were exposed to Agent Orange, a toxic herbicide. One of Agent Orange's active ingredients is a type of dioxin called TCDD. This is the most dangerous dioxin, and is considered a carcinogen.
Short-term exposure can cause skin problems such as acne and darkened skin. It can also cause liver problems, heart disease, type 2 diabetes, nerve disorders, muscular problems and a host of other serious medical conditions.
Many veterans of this war, known as Blue Water sailors, are still fighting for benefits from the Veterans Administration (VA), even though the war ended decades ago. You might think that these veterans are fighting a lost cause. After all, the VA is not known for approving claims, especially ones for injuries and illnesses that happened more than 40 years ago.
There may be some light at the end of the tunnel, however. The Blue Water Navy Vietnam Veterans Act of 2019 was recently introduced at a legislative hearing in the Subcommittee on Disability Assistance and Memorial Affairs, House Committee on Veterans Affairs. The goal of the bill is to provide benefits to those who were affected by Agent Orange. A previous version was passed in the House but stalled in the Senate.
The bill is reversing a 1997 VA decision, which denied that Blue Water veterans were exposed to Agent Orange while serving as sailors in the Vietnam War. The new bill presumes that veterans were exposed to Agent Orange at some point during their service.
The Supreme Court granted a 30-day extension to the Department of Justice to appeal the lower court ruling to allow Blue Water veterans to obtain benefits. The extension, however, does not stop the VA from accepting benefits cases based solely on the court ruling.
The VA already offers Agent Orange benefits for veterans who fought during the war while on land and suffered effects from the herbicide. Therefore, passing the bill is important to ensure that veterans who were exposed to Agent Orange while serving offshore are entitled to benefits.
The new bill is similar to the previous one passed by the House last session. It includes  geocoordinates that specifically show the territory out in the water near Vietnam that will assist the VA with deciding on approval for benefits for herbicide-related diseases.
The bill extends the presumption of Agent Orange exposure to Vietnam veterans who served as part of Blue Water Navy. Benefits would also extend to veterans who served near the Korean DMZ as of September 1, 1967. Other benefits of the bill include providing compensation for children of Thailand veterans who were exposed to Agent Orange. It also improves up the VA's home loan program and addresses concerns of Thailand and Gulf War veteran who may have been exposures to toxins while serving their country. It is believed that this proposal will help veterans receive their benefits in the most expedient matter.
Contact Us for More Information About VA Benefits
Hopefully this proposal will help veterans affected by Agent Orange finally receive the benefits they deserve. Applying and getting approved for benefits is never easy, but the right legal assistance can help.
Let White Plains veterans benefits lawyer Michael Lawrence Varon assist you with your VA claim. He can help you obtain approval, even if you have received denials in the past. Schedule a consultation today by calling 914-294-2145.
Resource:
connectingvets.radio.com/articles/blue-water-vietnam-veterans-benefit-bill-congress-again
https://www.nycompensationlaw.com/veterans-denied-benefits-to-see-new-appeal-options-soon/