Can You Apply For Social Security Disability Benefits Multiple Times?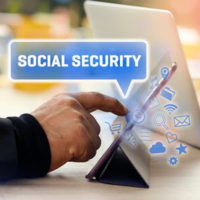 If you're disabled and unable to work, you may be able to file for Social Security Disability benefits. However, getting approved is not an easy process. So what happens if your claim gets denied? Should you file an appeal or is it better to start the process all over with a new claim?
It depends on your situation. There is no limit to the number of times you can apply for Social Security Disability benefits, so it might be better to start fresh with a new claim. Disability lawyers, however, usually recommend appealing the claim. Just keep in mind that you can't have multiple claims going at once. You'll have to cancel one before starting another.
In the end, whether you choose to appeal or start anew will depend on your case. Why was your claim denied? Has your medical condition changed since you applied? Can you provide better evidence now that shows the Social Security Administration that you have a disability? A disability is defined as a medical condition lasting one year or longer or resulting in death.
A lawyer who specializes in disability law can assess your case, determine the pros and cons, and help you make the right decision. Here are some things to consider before you make your decision.
Your Medical Condition
If your medical condition hasn't changed, then it doesn't make sense to file a new claim. It will likely get denied as well unless you have new evidence to consider. If you have a different medical condition, though, then filing a new claim may be a good idea. This is also true if you had a pre-existing medical condition that has gotten worse over time.
Odds of Success
Nearly two-thirds of claims are denied the first time around, so starting over isn't necessarily going to be successful. It's highly likely that any subsequent claims you file will be denied as well. Experts say you have a better chance of appealing your claim and getting a hearing. In fact, roughly half of cases that are appealed and proven in front of a judge are approved.
Retroactive Benefits
You can receive retroactive pay based on your protective filing date, which is when you notify the Social Security Administration that you intend to file for benefits. So if your claim is approved, you can get back pay based on that date. This protective filing date is in effect throughout the claims process. Therefore, if you file a new claim, your protective date will change to a more recent date. If you win, you will receive less back pay.
Learn More About Social Security Disability Benefits
The claims process for Social Security Disability benefits can be complex and confusing. If your claim gets denied, you may wonder if it is better to appeal it or just start over with a new claim.
White Plains Social Security disability lawyer Michael Lawrence Varon can help you understand your benefits. We'll give you the right advice so you can get the benefits you deserve. Call 914-294-2145 or fill out the online form to schedule a consultation today.
Source:
aarp.org/retirement/social-security/questions-answers/can-i-apply-more-than-once-for-disability.html