First Responders May Get Workers' Comp Benefits for PTSD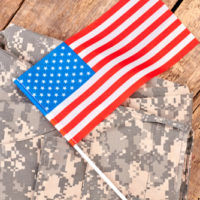 When you think of a person getting hurt in the workplace, you may imagine someone breaking a bone, hurting their back or suffering a concussion. However, a workplace injury can also be emotional or psychological in nature.
Many workers, such as first responders, experience events during the course of their jobs that causes them extreme stress or emotional trauma. They may have to deal with the psychological effects for the rest of their lives. For example, firefighters and paramedics may have to deal with especially gruesome situations, such as extreme blood loss. They may come across a person who is decapitated. They may see a young child dying from severe burns or injuries.
A person can be deeply affected by these incidents. They may have recurring flashbacks that can impact their work and other aspects of their lives. Because of this, certain workers should be able to get workers' compensation benefits. However, the process is not easy.
Fortunately, the process will likely get easier for first responders in North Carolina. The proposed bill will treat post-traumatic stress disorder (PTSD) as an occupational injury, allowing those affected by it to receive workers' compensation benefits. If passed, the bill would provide benefits to firefighters, law enforcement officers, paramedics, EMTs and volunteer firefighters.
The bill would also require employers to provide training related to mental health awareness, prevention and treatment. It would go into effect on July 1, 2019.
There are some requirements before the benefits would be paid out. The affected worker would need to be diagnosed by a licensed psychiatrist. If diagnosed with PTSD, the worker would have 52 weeks to file a claim.
The bill will help emergency workers in the state, particularly firefighters. A study among firefighters in one city, Asheville, showed that 20% of firefighters exhibited symptoms of PTSD. Another 20% showed symptoms that did not quite point to PTSD but were still negative in nature.
PTSD and Workers' Compensation Benefits
 Whether or not a person is allowed to receive benefits for PTSD depends on the state. Some states only allow PTSD benefits for extraordinary cases. The events would have to be unusual or extraordinary, which would disqualify most first responders. Some states do not pay out workers' compensation benefits for psychological conditions unless a physical injury is involved.
Other requirements may be at play. For example, some states require that the workplace be at least a certain percentage responsible for the PTSD. Others require that the employee work for the employer for a certain amount of time, such as six months or one year. 
Contact Us for More Information About Workers' Compensation Benefits
While PTSD is a serious emotional issue that can affect someone for the rest of their life, proving it and getting approved for benefits can be a challenge. Each state has different workers' compensation laws and requirements.
If you suffered PTSD or extreme mental stress while on the job, it is important that you fight to obtain workers' compensation benefits. The White Plains workers' compensation attorneys at the Law Office of Michael Lawrence Varon can help you obtain the evidence you need to support your PTSD claim. Schedule a consultation by filling out the online form or calling (914) 228-1770.
Resource:
wlos.com/news/local/bill-filed-to-include-workers-comp-for-first-responders-with-ptsd
https://www.nycompensationlaw.com/veteran-with-health-problems-you-may-be-able-to-file-a-claim-2/