Former Verizon Employee Lies About Injuries, Steals More Than $19,000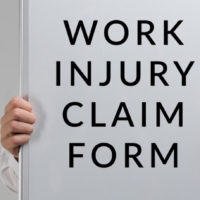 Many people are motivated by money. They may lie and steal to obtain it. Many engage in schemes that allow them access to tens of thousands of dollars through government benefits, such as unemployment benefits and workers' compensation benefits. However, in the end, these people are often caught and arrested.
One New York employee can attest to this. The woman, who once worked for Verizon, claimed that she suffered arm injuries in a workplace accident. She was able to obtain more than $19,000 in workers' compensation benefits. However, despite claiming she was unable to work, she was caught lifting weights and working out. The Mattydale woman now faces multiple felony charges, including two counts of first-degree falsifying business records in the first degree, two counts of violation of Workers' Compensation Law section 114(1), first-degree offering a false instrument for filing and third-degree grand larceny.
The woman was working as a technician for Verizon New York in August 2016 when she experienced carpal tunnel injuries in both arms. Between 2017 and 2019, she underwent multiple surgeries. In January 2019, she began receiving workers' compensation benefits. She also received additional payments through Verizon's disability benefits plan.
The woman attended mandatory independent medical examinations in 2019. She told her doctors that she could lift just 10 pounds from the ground. She also alleged that she was unable to continue attending the gym due to her injuries. Doctors determined that she was moderately disabled. This determination allowed her to receive more than $19,000 in benefits.
This changed when surveillance video showed the woman working out and running errands in September and October 2019 without any pain. The video showed her engaging in various weightlifting activities, including deadlifting much more than the 10 pounds she claimed was her limit. The woman was determined to be lying about her injuries. She was arrested and arraigned in East Syracuse Village Court.
Workers' Compensation Fraud
Several entities, such as workers, employers and medical providers, can engage in workers' compensation fraud. However, many are claims-related and occur when an employee makes false claims in order to receive benefits. While the employee in this case was likely severely injured at first, she continued to play along with the claim even after she recovered. She should have returned to work but she instead continued to receive benefits. She exaggerated the severity of her injuries and took advantage of the system. The state workers' compensation agency eventually found out and now the woman will face the penalties. Not only could she face fines and jail time, but she may be forced to repay what she stole.
Contact Us for More Information About Workers' Compensation Benefits
Workers' compensation benefits are for those who are truly injured. Those who seek to defraud these agencies hurt others and make it harder for them to obtain benefits.
If you do have a valid workers' compensation claim, White Plains workers' compensation lawyer Michael Lawrence Varon can help. We can assist you with physical and financial recovery. Schedule a free consultation by filling out the online form or calling (914) 228-1770.
Resource:
insurancejournal.com/news/east/2020/12/08/593209.htm
https://www.nycompensationlaw.com/new-york-family-seeks-posthumous-workers-compensation-settlement/