Get the Most Money From Social Security Disability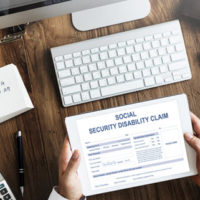 A disability can affect someone at any age. While injuries and medical issues are more likely to occur as someone gets older, even younger adults in their 20s and 30s can suffer life-changing disabilities. In fact, 25% of adult Americans suffer from some sort of disability.
While some people can continue to work and earn income, many cannot. They may lose mobility in their arms and legs or suffer a brain injury that changes their body permanently.
In these situations, Social Security Disability benefits can help. Monthly benefits can bridge the earnings gap and help a person pay for food, shelter, medical care and other necessities. The amount of money you are eligible to receive will vary based on several factors. Read on to understand more about the process so you can maximize your benefits.
Earnings and Tax History
Your Social Security Disability checks will be largely based on your earnings and tax history. This means that the more you have earned during the time you worked, the more money you will receive in monthly benefits. Even if you aren't disabled, you can check with the Social Security Administration website and get an estimate of how much money you can receive if you ever are disabled. This is based on a formula, so it's a good idea to earn as much as you can while you are able to work because you never know what the future will hold.
The Application Process
Once you are diagnosed with a serious injury or illness that is expected to last at least a year, you can apply for benefits right away. You do not have to wait for the 12 months to pass. In fact, you shouldn't, because the process can take a long time. You will not be approved right away. In fact, most applicants are denied the first time around.
This is because the application is missing pertinent information. Make sure your application is filled out thoroughly. Get the evidence you need to prove your case, such as medical records and statements from doctors. This is especially important if you have a less common disease. You need to be specific about your disease, the symptoms you experience and how they limit your ability to work and perform day-to-day functions.
If you're retiring early due to a health condition, consider Social Security Disability benefits instead of taking your retirement benefits early. This will allow you to obtain a higher amount of monthly benefits. Plus, you can delay your retirement benefits until you reach full retirement age.
Learn More About Social Security Disability Benefits
Social Security Disability benefits are determined by various factors. Since you may not be able to work and rely on any other forms of income, make sure you maximize your earnings.
W0hite Plains Social Security disability lawyer Michael Lawrence Varon can help you with your claim. If you've been denied, he can help you follow up with the appeals process. Call our office at 914-294-2145 and schedule a free consultation today.
Resource:
httmoney.usnews.com/money/retirement/social-security/articles/ways-to-increase-social-security-disability-checks