Helping Veterans Find Jobs With the Heroes Foundation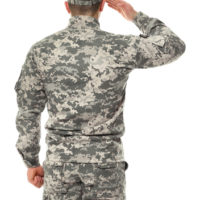 It's been hard for many people to find a decent job in this economy. It's especially difficult for veterans who are transitioning back to civilian life.
Fortunately, veterans have benefit programs that can help. One of them is The Daniel and Salvador Montoya Heroes Foundation. Heroes Foundation is a nonprofit organization that helps veterans find jobs with veteran-friendly companies. It also helps with transitioning for service members and their spouses. This collaboration with the Department of Veterans Affairs (VA) has been a lifesaver for veterans during the coronavirus pandemic.
The collaboration with the VA and Heroes Foundation has resulted in numerous resource fairs and hiring events across the United States. The goal is to continue to help veterans find employment that can help them in terms of finances and overall quality of life.
The VA has introduced the Heroes Foundation to its other programs. The Heroes Foundation hopes to develop a partnership with the Veterans Health Administration (VHA) and has already been a part of the VHA's Compensated Work Therapy program. It has also been involved with the Veterans Benefits Administration, the Veteran Experience Office's Community Veteran Engagement Boards and Veteran Community Partnerships. These programs are helping the Heroes Foundation understand what the VA has to offer its servicemembers and families.
The overall goal of the Heroes Foundation is to help veterans find meaningful work. They are doing this by giving companies the tools and resources they need to hire and retain veterans as employees. There are also education and outreach programs to help the human resource departments better understand how to serve the needs of veterans. This benefits veterans as well. They feel more comfortable asking questions and making sure they understand their benefits.
Veterans are also happier, as they are working for employers who value their experience and knowledge. Military training offers unique skills and when employers value these skills, veterans are more likely to be rewarded. They're also more likely to have economic stability.
What is The Daniel and Salvador Montoya Heroes Foundation?
The Heroes Foundation is a non-profit organization headquartered in Texas. Their mission is to help veterans and their families seamlessly transition from military life to the corporate world. They understand the obstacles that veterans and their families face and find ways to help them overcome them. The organization offers relocation assistance and emergency relief, as well as a support network that includes workshops, mentoring, seminars and hiring events. The Heroes Foundation focuses on strategic partnerships and works with top companies, such as Microsoft, Nokia, Virgin Hotels, Interstate Batteries and Men's Wearhouse.
Learn More About Veterans Benefits
It can be hard for a veteran to return to a normal civilian life after spending years in combat. It's a difficult transition, but the good news is that there are benefit programs that can help.
Need help understanding your veterans benefits? Seek legal help from White Plains veterans benefits lawyer Michael Lawrence Varon. For a free consultation, call 914-294-2145 or fill out the online form.
Resource:
blogs.va.gov/VAntage/83357/heroes-foundation-job-opportunities-veterans/
https://www.nycompensationlaw.com/ssa-tries-to-bar-older-workers-from-receiving-ssdi-benefits/