Helping Veterans With Cancer Deal With Unique Challenges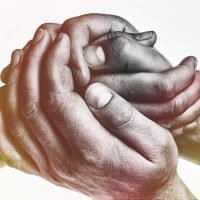 Learning you have cancer can be devastating. It can be especially hard for veterans, who may not always have the support they need to deal with everyday challenges. Those with head and neck cancer face unique challenges, such as Veterans with head and neck cancers experience difficult health challenges, such as pain, dietary restrictions, voice changes, and even mental health issues.
A virtual support group headquartered in Pennsylvania is helping veterans with cancer improve their quality of life. The group is led by Dr. Melissa Cyrus, a psychologist who serves as the system's director of clinical training for geriatric mental health. She is part of the outpatient palliative care team, which helps veterans with severe illnesses.
The team meets weekly to discuss the various aspects and challenges of caring for veterans with head and neck cancer. That is when Dr. Cyrus learned that these challenges are different from those who have other cancers.
Indeed, all cancers have one main symptom: pain. Head and neck cancers are different, though. The pain can be debilitating and hard to get under control. These cancers can also cause changes to a veteran's face and even their voice. Having cancer in the neck may require a feeding tube, so there are also dietary issues to consider. Most foods can be a choking risk, so being invited to a dinner, party, or barbecue can be a challenging situation. On top of that, there is no more pleasure in tasting food. These cancers can cause social awkwardness and even depression.
To deal with these issues, the palliative care and treatment teams created a support group. They identified potential group members and they all meet for an hour twice a month. The group meets virtually using VA Video Connect, the VA's secure video conferencing app. This has  enabled veterans to take part from anywhere, despite health or transportation limitations.
At one of the monthly meetings, Dr. Cyrus will usually talk with the group about psychological concerns. For the other meeting, a member of the palliative care team may discuss other concerns.
Presenters included a dietician, a speech pathologist, a nurse care coordinator, a nurse practitioner, and a chaplain. Pain medications and management are common topics.
Even though the participants meet virtually, there is still camaraderie in the group. Some of the founding members mentor newer veterans in the group. There's a connection that would otherwise not be possible.
Learn More About Veterans Benefits
Veterans can access benefits in a number of ways. Some benefits act as financial support, while some, in this case, serve as emotional or medical support to help veterans deal with life's challenges.
Make sure you get the benefits you need and deserve with help from a White Plains veterans disability benefits lawyer from The Law Office of Michael Lawrence Varon. Schedule a free consultation to learn more. Fill out the online form or call 914-294-2145.
Source:
news.va.gov/122926/virtual-group-helps-veterans-head-neck-cancer/