Injured New York Woman Collects $26,000 in Benefits While Working as a Realtor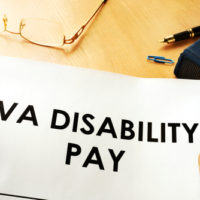 When you are injured in the workplace, your company typically files a workers' compensation claim so you can receive benefits while you are unable to work. While you are receiving these benefits, you cannot be working—at the same company or anywhere else. If you work and earn money while receiving workers' compensation benefits, you can be charged with fraud and be forced to pay back the benefits you obtained.
This is the situation a New York woman is currently facing. The 53-year-old Syracuse woman received more than $26,000 in benefits while she worked as a real estate broker.
The woman was working in Madison County as a certified nursing assistant in a rehab facility when she was injured in early 2013. As a result of her injury, she stopped working and received workers' compensation benefits.
What made her workplace injury so suspicious, though, was that the day before it occurred, she had signed a contract to become a real estate broker. She began work as a real estate broker while continuing to receive workers' compensation benefits.
The woman went to medical exams over a two-year period and claimed that she was not working. She received $26,270 in benefits during that time period. New York's workers' compensation system caught on to the fraud and she was arrested by state police.
The woman faces multiple criminal charges, including first degree falsifying business records, third degree grand larceny and fraudulent practices. She is currently in custody of the Onondaga County Justice Center, since neither $2,500 cash or a $5,000 bond was posted. She will be back in court soon.
How Does Workers' Compensation Fraud Occur?
Workers' compensation fraud tends to make news when it happens, which is in 1-2 percent of all cases. Workers' compensation  fraud can happen in various ways. The employer or employee may engage in fraud in order to benefit financially.
Some examples of workers' compensation fraud include:
A made-up or exaggerated injury or illness
An injury that did not occur while on the job
Misclassification of employees
Not purchasing workers' compensation insurance
Exaggeration of an injury by healthcare providers so they can charge for unnecessary tests and treatments
There are ways to tell if an employee is lying. For example, they may tell what happened the first time, but then when asked again, the person may lie or add details that were not there before. Also, were there any witnesses? While not every workplace accident may have witnesses, security cameras in place can tell if what the worker said occurred really happened.
Contact Us for More Information About Workers' Compensation Benefits
 The workers' compensation program in New York and other states do not allow a person to receive benefits while continuing to work.  A person who receives workers' compensation benefits while hiding the fact that they are working can be arrested and jailed for fraud and other charges.
If you have been injured in the workplace, it is important that you understand the law. To learn more about your legal rights and get help with the process, contact the Law Office of Michael Lawrence Varon in White Plains. Call 914-294-2145 to schedule a free consultation.
Resource:
auburnpub.com/blogs/eye_on_ny/ny-ig-syracuse-woman-collected-workers-comp-while-working-as/article_cdb8d116-a24b-11e8-8ca3-db4254d72a67.html