Man Denied Workers' Compensation Benefits After Working Other Positions, Refusing Treatment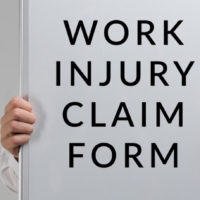 After any type of accident, it's important to seek medical treatment as soon as possible. This is especially true in cases of workplace accidents, since an injured employee wants to heal up as quickly as possible so they can return to work.
Also, when a person claims to be injured in a workplace accident but refuses to see a doctor for treatment, this can negatively impact a workers' compensation claim. This is what happened to a man in Arkansas. The man failed to follow up with his doctor and left his current job for full-duty positions.
The man suffered a back injury while working for Kelly Services, a staffing company. He was unloading trucks at an Ashley Furniture warehouse when he pulled down a heavy dresser by himself. After that, he experienced back pain that extended down his right leg.
The man reported the injury to his supervisor. The workers' compensation doctor diagnosed him with muscle spasms and a back contusion. The employee was put on restricted duty work for one week. The doctor advised the man of back exercises he should do at home to help with his range of motion. He also scheduled a follow-up visit. However, the employee claimed that he was never given exercises to perform at home nor was he notified of the follow-up visit. The employee and Kelly Services also disagreed about whether or not the man had been offered modified work.
Initially, Kelly Services accepted the employee's workers' compensation claim. However, the staffing company later denied the claim after discovering that the man had not received medical treatment for eight months.
Kelly Services alleged that it tried to contact the man several times to offer him restricted work. However, the company never heard from the man. It was determined that the man abandoned his position and accepted a job with another company.
Despite continuing to work, the man sought total temporary disability payments for his back injury. The judge denied his request for benefits given that the man worked for other companies shortly after his back injury and did not complain of back pain.
The man appealed the decision. He argued that he did not return to the workers' compensation doctor because he was "rude and hateful." However, the man accepted several unrestricted jobs shortly after his injury and did not mention any back pain at subsequent doctor appointments. The Arkansas Court of Appeals agreed with the Arkansas Workers Compensation Commission and denied the man total temporary disability payments.
Contact Us for More Information About Workers' Compensation Benefits
While injured employees are entitled to workers' compensation benefits, they must follow the rules. If they refuse treatment or go back to work and try to claim benefits, they will likely get their benefits denied or taken away.
Are you eligible to receive workers' compensation benefits? Have you received a denial for no apparent reason? Seek legal help from White Plains workers' compensation lawyer Michael Lawrence Varon. We can help you appeal a denial or answer your questions about the process. For a free consultation, call (914) 228-1770 or fill out the online form.
Resource:
businessinsurance.com/article/20201001/NEWS08/912336962/Workers-comp-denied-to-man-who-worked-other-jobs-after-injury
https://www.nycompensationlaw.com/new-york-family-seeks-posthumous-workers-compensation-settlement/