More Than 1 Million Americans Receive Benefits For Depression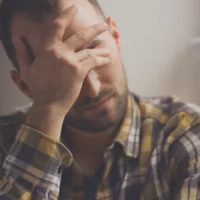 When you think of eligibility to receive Social Security Disability benefits, you may think of people with physical disabilities. However, disabilities can also be mental in nature.
A person may be disabled and you might not even know it, as not all disabilities are visible. Approximately 2.4 million people receive benefits for mental health disorders. Of those, more than 1 million get benefits for depression and similar conditions. What this means is that 13% of Social Security Disability recipients have depression and 29% have some sort of mental health disorder.
This is not surprising. Even though the COVID pandemic is pretty much over now, there's still a lot going on in the world that can cause distress. Economic uncertainty, climate instability, and political tension (nationally and internationally) are all taking their toll on the mental health of Americans.
However, the relationship between mental health and disability is often misunderstood. Many people think a disability is a physical impairment, so those who suffer from depression may not realize that they can receive Social Security Disability benefits.
These benefits are given out in the form of monthly checks. However, claimants need to be able to prove that they cannot work and earn income due to their depression or other disability, and that the condition has lasted or is expected to last at least one year.
Proving Depression
In order to get approved for disability benefits, you will need to prove that your depression makes it impossible for you to work. You must meet the requirements under the Social Security Administration. To be eligible for benefits, you must be able to show that you have at least five of these symptoms:
Depressed mood
Loss of interest in favorite activities
Changes in appetite
Changes in sleep habits
Difficulty concentrating or thinking
Feelings of worthlessness or guilt
Slowing of physical movement and reactions
Increased physical agitation
Suicidal thoughts
You will also need to provide documentation showing an extreme limitation in one of these areas or a marked limitation in two areas:
Understanding or remembering information
Interacting with others
Ability to complete tasks
Managing oneself through daily activities, such as paying bills, cooking, shopping, and dressing
You will need to provide medical documentation as proof, which can be challenging. However, you can also use statements from psychologists, former bosses, co-workers, and family members who can attest to the effects of your depression.
Learn More About Social Security Disability Benefits
Social Security Disability benefits are more for just physical injuries and medical conditions. Mental health disorders are on the rise as people struggle to deal with the economy and other issues that impact their daily lives.
If you have any type of physical or mental issue, you may qualify for benefits. Contact the White Plains Social Security Disability lawyer from The Law Office of Michael Lawrence Varon to learn more about your legal rights and options. To schedule a free initial consultation, call (914) 228-1770 or fill out the online form.
Source:
einnews.com/pr_news/593580101/over-1-million-people-receive-social-security-disability-benefits-for-depression