New York Man Faces Felony Charges for Workers' Compensation Fraud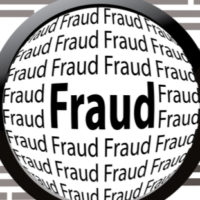 Most of those who apply for workers' compensation benefits do so because they are physically unable to work. They suffered an injury in the workplace and can no longer work.
Unfortunately, many people lie about the injuries they suffer in order to maximize their benefits. They take advantage of the system, claiming they are unable to work. Instead they take on other jobs, go on vacations and even participate in races and other competitions while collecting monthly checks.
This is what a New York man did, illegally collecting $33,700 in workers' compensation benefits. The 56-year-old man from Town of Crawford was injured on the job. He exaggerated the severity of his injuries and was considered fully disabled by doctors and independent medical examiners.
While the man was "disabled," he participated in a dozen "Spartan" races and competitions. These races are strenuous and include events such as rope climb, spear throw, wall jumps,  horizontal wall traverse,  inverted wall, bucket carry and barbed wire crawl. The man also traveled to Spain to participate in an Ibex hunt on rough terrain.
Multiple law enforcement entities investigated the man, including the New York State Department of Financial Services, sheriff's investigators and the Orange County District Attorney's Office. The man was arrested on April 30. He was charged with third-degree grand larceny and workers' compensation fraud—both felonies. The man was released without bail. He is awaiting a court date.
Types of Workers' Compensation Fraud
Most types of workers' compensation fraud are carried about by employes, although employers and healthcare workers can engage in fraud as well. The most common types of fraud include the following:
Falsely claiming that an injury happened at work when no injury happened at all, or the injury happened elsewhere.
Exaggerating the symptoms to make the injury seem worse than it really is
Working while collecting workers' compensation benefits
In New York, workers' compensation fraud is considered a Class E felony. The punishment is up to four years in prison. A felony is a serious crime. Such a charge remains on your criminal record for life and can impact your life in many ways. If you are convicted of a felony, you lose certain rights, such as the ability to vote and purchase firearms. Your professional license may be revoked. You may not serve as a juror and you will no longer be eligible for welfare benefits.
Contact Us for More Information About Workers' Compensation Benefits
Workers' compensation benefits are available for those who are truly injured on the job and cannot work due to injury. Falsifying an injury is considered fraud and can lead to serious criminal charges, as seen in this case.
Because of the rise of fraud in recent years, it is harder than ever for injured workers to obtain the benefits they deserve.  With the Law Office of Michael Lawrence Varon, PLLC, you will have an experienced, strong advocate working on your team. Contact our White Plains workers' compensation & social security disability lawyer.  He can make sure your claim is completed thoroughly and timely so you can get approved. Schedule a consultation today by calling (914) 228-1770 or filling out the online form.
Resource:
newyorkupstate.com/hudson-valley/2019/05/cops-upstate-ny-man-steals-workers-comp-competes-in-spartan-style-races.html
https://www.nycompensationlaw.com/man-arrested-for-receiving-workers-compensation-benefits-while-working-at-family-business/