New York Man Faces Workers' Compensation Fraud Charges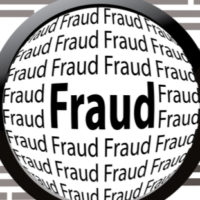 There are many people who are truly injured on the job and have their workers' compensation claims denied. Then there are those who suffer injuries outside of the workplace and get their claims approved.
Because of this, workers' compensation fraud affects everyone. And it's becoming more and more popular as people try to cash in on free money.
A New York man is facing workers' compensation fraud charges after he was spotted playing hockey after a reported knee injury allegedly prevented him from working. The 45-year-old Rome resident collected $3,000 in payments between September 2015 and January 2016.
According to the New York State Inspector General's Office, the man reported the knee injury in September 2015. Just weeks later, though—while collecting workers' compensation benefits—the man was seen playing hockey. He played as a goalie for a Central New York hockey team.
The man worked at the State's Taberg Residential Center for Girls as a Youth Division Aide. He faces three felony charges: insurance fraud, grand larceny and filing with a false instrument.
He was arraigned and released at Rome City Court. His next court appearance is November 8.
Workers' Compensation Fraud Statistics
Workers' compensation fraud accounts for as much as 2 percent of all claims. This may not seem like a huge number, but given that nearly 3 million workers are injured on the job, just 2 percent of those would be 60,000—no small amount.
This fraud costs $1 billion annually, and it affects everyone. We all pay for it. In fact, each household in the United States pays $950 a year toward insurance fraud costs.
The main reason for the fraud? The economy. For many people, filing fraudulent claims is a way to make easy money. They don't really think about what they are doing or the severity of the crime they are committing.
Many people end up getting caught eventually. While receiving benefits, they are often caught traveling and playing sports—even wrestling. Workers' compensation departments and other insurance agencies have investigators that may follow around claimants, check out their social media accounts and even interrogate friends, family members or co-workers. Cutting down on fraud is an important goal.
Insurance fraud is considered a white collar crime. Under Section 176 of the New York Penal Law, minor cases are charged as misdemeanors, while more aggravated cases are considered felonies. This can lead to a significant amount of time in prison. Plus, all the benefits would have to be paid back.
Learn More About Workers' Compensation Laws
Workers' compensation benefits are available to those who are truly injured on the job. Those who try to take advantage of the law will get caught eventually. You will then face criminal charges. Is it worth it for several thousand dollars?
If you have been truly injured by a workplace accident and need help filing your claim, get help from the Law Office of Michael Lawrence Varon. He has experience handling a variety of workers' compensation claims and is familiar with New York laws. Contact his office at 914-294-2145 to schedule a complimentary consultation.
Resources:
wibx950.com/rome-man-charged-with-workers-compensation-fraud/
ypdcrime.com/penal.law/article176.htm
abcnews.go.com/GMA/story?id=127996&page=1