Pharmacy Spending Decreasing In Workers' Compensation Claims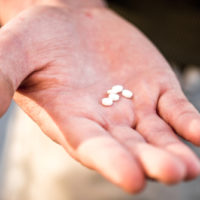 Over prescribing drugs is a huge issue in our society. To treat pain, doctors tend to rely on prescription medications instead of other treatments. While sometimes these drugs are the most effective remedy available, they are not a cure for the person's pain.
After a while, the pain is immune to the drugs. The body tolerates the drugs and the patient has to take more and more pills in order to feel better. When a person depends on the drugs and eventually becomes addicted, the medications end up doing more harm than good.
The good news is that workers' compensation claims in 2016 saw a decrease in pharmacy spending. This means that doctors are addressing pain in other ways, such as physical therapy and advances in healthcare.
The cost reduction in 2016 totaled 11 percent. In 2015, costs had dropped by 8.7 percent. Over the past seven years, pharmacy spending on workers' compensation claims has decreased by 22 percent overall. Currently, pharmacy spending is at about $4 billion per year.
Reasons for the Spending Decrease
There were a few reasons why pharmacy spending decreased in 2016. The biggest driver was a 13.3 percent reduction in opioid costs. Lower claim volume is also a reason, with fewer people getting injured on the job. Clinical management changes and more reviews have also contributed to the decreased spending.
Most importantly, patients are using opioids and compound drugs less. One major reason why is because claims administrators and other third parties have policies in place to limit dispensing of certain drugs. Physicians can no longer prescribe these drugs as much as they want. They have to set limits to avoid dependency and addiction.
There is still concern over opioid overuse, though. While doctors are taking the necessary steps to prevent over prescribing, there is still a risk of addiction. Therefore, there have been programs implemented to address pain without prescription drugs and use drug testing to ensure claimants are complying with their drug regimen. Drug testing compliance has risen from 50 percent to approximately 66 percent over a six-year period.
Costs also decrease depending on where a prescription is filled. The cost is not the same everywhere. For example, getting prescriptions filled at retail pharmacies costs less than getting drugs filled by physicians. When a physician fills a prescription, the cost can be as much as 300 percent higher. While having a physician fill a prescription may be more convenient, using retail pharmacies cuts costs dramatically.
Contact Us for More Information About Workers' Compensation Benefits
It's important that injured workers receive the treatments they need to recover from a workplace injury. However, sometimes workers receive prescriptions they don't need and as a result, they become addicted. This leads to a chain of problems in one's employment and personal life.
If you have suffered a workplace injury, make sure you receive the benefits you deserve. Contact the Law Office of Michael Lawrence Varon in White Plains to learn more about your legal rights. Call his office at 914-294-2145 to schedule a complimentary consultation.
Resource:
insurancejournal.com/news/national/2017/11/15/471249.htm