Social Security Disability Benefits for Children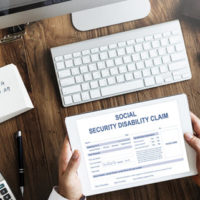 When you think of disability benefits, you may think that they apply only to adults. However, there a couple of ways in which children can also receive disability benefits, even if they themselves are not disabled.
There are two main ways for a child to receive benefits: through the Supplemental Security Income program (SSI) and the Social Security Disability program. There are several events that must occur before a child is eligible to receive these benefits. The parents must be retired or disabled. If a parent passes away,  a child can also receive survivor benefits.
This means that children of disabled parents can receive benefits, but very few do. Around 1.5 million children do so in the United States. You would think that many more would qualify, but the rules are very strict. A qualifying child must be under the age of 18 and unmarried.  A child can receive benefits until they graduate high school. If the child is the one who is disabled, then they can receive benefits regardless of age as long as their disability occurred before they turned 22 years old.
Also, in order for the child to receive disability benefits from a disabled parent, the parent must claim benefits on their own worker's record. Some workers wait until retirement to claim disability benefits, so if the parent does not file a claim for disability benefits, then the child also cannot. It is very rare for a parent to change their retirement strategy just so their children can potentially get benefits for a couple of years.
How Children Can Receive Social Security Disability Benefits
Children may be entitled to receive Social Security Disability benefits as a dependent on their parent's work record.  The child does not have to be disabled.
The amount of money available will vary, depending on their parent's work activity before they became disabled. If a parent worked very few years before their disability, then there may be no money available. On the other hand, if a parent worked for decades before becoming disabled, then there will likely be sufficient money available for children. Each family member is eligible to receive up to 50 percent of the disability benefit amount, up to a total of 180 percent.
If you think your child qualifies, there are many resources that can help. For your convenience, you can apply online. You can also apply via phone or fill out the form in person.
Learn More About Social Security Disability Benefits
Many people overlook that in some cases, children may qualify for disability benefits. If you are disabled and have young children to support, you may want to consider filing a claim on your child's behalf. This income can be beneficial in providing financial support for the family.
If you have questions or concerns about Social Security Disability, The Law Office of Michael Lawrence Varon can help. He has decades of experience helping clients receive the benefits they deserve. Call 914-294-2145 to schedule a free consultation.
Resources:
ssa.gov/forms/apply-for-benefits.html
ssa.gov/planners/disability/family.html
fool.com/retirement/2018/09/14/why-dont-more-kids-get-social-security-benefits.aspx