Social Security Provides Financial Security For Older Women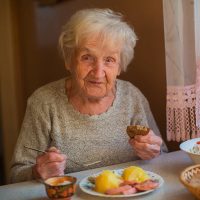 Many people receive Social Security benefits when they retire or become disabled. In fact, a lot of people depend on this money. Social Security involves guaranteed monthly payments based on your earnings. They also increase yearly based on the cost of living.
While people often use Social Security as a supplement, for some people, it is a lifeline. Older women find these funds vital for getting them out of poverty, as women over the age of 80 have the highest poverty rate among all age groups, at almost 15%. Those who are not married are even more likely to live in poverty. In 2021, women made up 61% of those aged 65 and older who lived in poverty.
It is estimated that almost 67 million people receive Social Security benefits on a monthly basis. The average check ranges from $1,700 to $1,850 per month, depending on age. This may not seem like a lot of money, but these benefits have lifted nearly 22 million people above the poverty line.
More Than Just Retirement
When people think of Social Security benefits, they often think of retirement. However,  Social Security also provides recipients with life insurance and disability insurance protection. Nearly 1 in 6 Social Security beneficiaries receive Social Security Disability Insurance (SSDI) or are survivors of deceased workers.
In 2022, close to 90% of Americans between the ages of 21 and 64 were insured through Social Security in case of disability. Nearly 2.7 million children under the age of 18 received Social Security benefits as dependents of retired, disabled, or deceased workers.
While women receive Social Security benefits both as workers and as spouses or survivors of workers, women still face economic uncertainty in their later years. While employment rates for women have increased significantly since the 1960s, progress has been stalled in recent decades. Women face a risk of economic insecurity due to factors such as longer life expectancies than men, caregiving responsibilities, and gender inequality in the workplace — all which result in less savings accumulated over the years. The COVID-19 pandemic made things even worse, so older women rely heavily on Social Security for financial stability.
Race is also an issue. Women of color have even lower lifetime earnings. They tend to have fewer assets in retirement and face a greater risk of poverty than white people in general (both men and women).
Learn More About Social Security Disability Benefits
SSDI and other Social Security benefits can provide much-needed funds for those who are retired or disabled. This money is especially beneficial for older women who are prone to poverty.
For those who are disabled, a White Plains Social Security Disability lawyer from The Law Office of Michael Lawrence Varon can help with compensation. We offer personalized service. Schedule a free consultation with our office today by filling out the online form or calling (914) 228-1770.
Source:
nwlc.org/resource/social-security-is-vital-to-older-womens-financial-security/