Taking on a Seasonal Job While Receiving Social Security Disability Benefits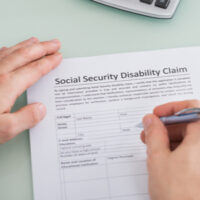 Christmas is upon us, and that means that many people are out shopping for gifts for their loved ones. Some enjoy shopping in brick and mortar stores, while others enjoy the ease and convenience of using their computer to shop online from the comfort of their own home.
No matter how you shop, you need money to buy all these gifts. In order to earn a little extra spending money, many people take on seasonal jobs. People of all ages and skill levels can take advantage of these opportunities—even those receiving Social Security disability benefits.
If you got injured and were out of the workforce for a while, getting a seasonal job is a good way to start working again. Many people receive Social Security benefits and receive regular income at the same time, particularly those who are retired. If you receive Social Security disability benefits, there are special rules and programs that allow you to continue receiving your benefits while making extra money at the same time.
Ticket to Work
The Social Security Administration's Ticket to Work program offers several incentives that help those who are disabled transition back to the workforce. You can keep your Medicare or Medicaid insurance while you work and you'll continue to receive your monthly benefit payments. During the trial work period, you'll have at least nine months to test your ability to work. As long you have a disabling impairment and you record your work activity, you'll receive your monthly benefits.
Another benefit is expedited reinstatement. This is when a person's earnings goes above their earning level, but they are no longer to work because of a disabling medical condition. You can get your benefits reinstated without having to fill out an application.
There is also protection from medical reviews. If you use an approved service provider, you can skip the medical review as you go through the Ticket to Work process.
Those who work must report all earnings to Social Security, even if they just work part-time or on a seasonal basis. Reporting your earnings is in your best interest, as they count toward your future benefits. When you work and earn money, you earn Social Security credits. These credits count toward your monthly benefits when you retire. The more you earn now, the higher your benefit amount will be.
Learn More About Social Security Disability Benefits
The holidays are a great time to ease back into the workforce. Employers are always looking for more help during the holidays, so if you want to make some extra cash, now is a great time to do so. Even if you have a disability, you are likely to find some type of suitable work.
If you receive Social Security Disability benefits, make sure you understand the laws and requirements so you can work without losing benefits. Get advice from White Plains Social Security disability lawyer Michael Lawrence Varon. There are programs available that can help you. Call 914-294-2145 to schedule a free consultation.
Resource:
choosework.ssa.gov/about/work-incentives/index.html
https://www.nycompensationlaw.com/what-medical-conditions-qualify-for-social-security-disability-benefits/