Tips For A Successful Workers' Compensation Claim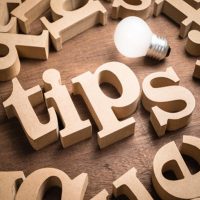 If you have been injured in the workplace, it's important that you take the right steps afterward. You can file a workers' compensation claim and receive benefits to pay for medical bills, lost wages, and other damages. However, there are numerous hoops to jump through. It's not an easy process and one wrong move can cause your claim to be denied.
So what can you do to get the compensation you deserve? Here are some tips that can help.
File a Claim
You should file a workers' compensation claim as soon as possible after the accident, as time limits apply. It's best to do this through your employer, as it will be much easier.
Hire a Lawyer
A lawyer can guide you through the process, which can be confusing. They can help you through all the legal complexities and ensure you get the best outcome possible.
Document Everything
You'll need to prove you were injured on the job, so document everything. Take photos of the accident site and your injuries. Keep a journal of your symptoms. Hold onto all bills associated with the accident. Start documenting everything right away. The more evidence you have, the better your outcome will be.
Work With Your Doctor
Work closely with your doctor to ensure you have a valid claim. Get your doctor's testimony regarding the severity of your injuries. Make sure to see your doctor as needed and follow all instructions. If you skip appointments or don't take your medicines, it could be proven that you're not really as injured as you say you are.
Submit Medical Records
Your lawyer can help you get all the medical records you need to submit to the workers' compensation board. The agency will need to see the extent of your injuries so it can determine your benefits. Keep in mind that you may need to provide more evidence if your medical condition changes.
Keep Detailed Records
If you've never been organized, now is the time to start. Keep records of everything associated with your workplace accident. This includes medical bills and lost wages. You can get reimbursed for these losses, so don't toss your bills. Your lawyer can help you get organized.
Stay on Track
Your lawyer should be keeping you apprised of your claim's progress. Everything should be moving along smoothly. If not, your lawyer should be telling you what is missing and what needs to be done. Follow their advice and contact them with any concerns.
Contact Us for More Information About Workers' Compensation Benefits 
If you are injured in the workplace, you'll want to file a workers' compensation claim.  But these claims are not easily approved. You need the best chance of success.
A White Plains workers' compensation lawyer from The Law Office of Michael Lawrence Varon can help you get the most compensation possible. To schedule a free initial consultation, call (914) 228-1770 or fill out the online form.
Source:
southernmarylandchronicle.com/2022/04/07/7-steps-that-will-help-you-get-the-compensation-you-deserve-after-a-work-accident/