VA Owes Veteran Homeowners $189 Million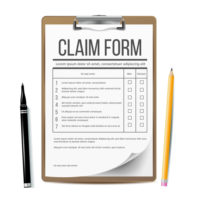 Servicemembers are promised housing, education, disability and other veterans benefits by serving their country. The Department of Veterans Affairs (VA), however, does not always live up to its promises. It is not uncommon for disabled and retired servicemembers to be denied benefits. Sometimes they are not reimbursed for things such as home loan fees and education. This leads to financial despair for veterans. Some end up bankrupt and homeless. Out of extreme desperation, some even commit suicide.
A recent report shows that the VA owes homeowners millions of dollars in home loan fees. Between 2012 and 2017, the VA collected $300 million from 73,000 veterans. These veterans paid home loan fees even though they were exempt from paying them. So far, 20,000 veterans have received $100 million in refunds. However, there are still 53,000 veterans who are owed $189 million.
These veterans were owed refunds for many years, but have still not received them. While VA leaders were aware of the overpayment, they claim the department had other priorities. Other federal agencies, such as the Office of Inspector General, find it troubling that the Veterans Benefits Administration knew about the situation, but did not take prompt action.
The Loan Guarantee program was created in 1944 by the GI Bill initiative. Its goal was to help World War II veterans finance homes. Through the program, veterans leaving the military could easily buy a home. The required down payment was much lower than that required by conventional loans.
Many Problems in the VA
This debacle over home loans refunds is not the only issue plaguing the VA. The VA has faced a significant backlog for disability compensation claims and appeals over the past six years. The number of claims spiked after the wars in the Middle East began close to 20 years ago. Claims for herbicide exposure increased 10 years ago, and this also created a massive backlog. This has caused benefits platforms like the GI Bill and Vocational Rehabilitation & Employment to suffer.
The VA claims that changes in protocols will prevent this issue from happening. Quality improvements will improve communications within the system and let the VA know when a veteran's home loan fee can be waived. However, this does not mean all is well with the VA. A new appeals review system will be making its way online soon, and with so much focus spent on it, it can be assumed that other issues with the VA will not be dealt with anytime soon.
Contact Us for More Information About VA Benefits
The VA promises many benefits to veterans, but these promises unfortunately often go unfulfilled. Veterans are angered at the fact that they have sacrificed their lives for their country, only to receive little in return.
You don't have to keep sitting and waiting in vain. Get help from White Plains veterans benefits attorney Michael Lawrence Varon. He will ensure your rights are protected and will aggressively fight for the benefits you deserve. To schedule a consultation, call 914-294-2145.
Resource:
disabledveterans.org/2019/06/10/va-owes-veterans-189-million-in-va-home-loan-debacle/