VA To Change Disability Ratings Criteria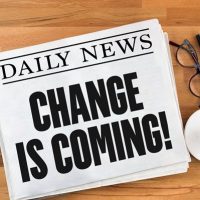 Veterans law is always changing. Servicemembers are seeing new benefits and guidelines all the time. One thing that is currently changing is disability ratings criteria.
The Department of Veterans Affairs (VA) will soon change its disability ratings criteria for sleep apnea, tinnitus, and mental health conditions. These changes will be part of a major overhaul to provide fair compensation for veterans' medical conditions.
The VA has created a Schedule for Rating Disabilities, which is a guide for evaluating benefits for medical conditions. The schedule will be updated for service-connected mental health conditions and will include their impact on the daily lives of veterans. It will also get rid of the 0% disability rating for service-connected mental health diagnoses and instead offer a 10% minimum. There will also be new criteria in place to assess disability ratings for eating disorders. Currently, these are outlined in a separate part of the disability ratings schedule.
For sleep apnea, ratings will be assessed based on how effective the treatment is as well as the condition's impact on the claimant's earnings. For tinnitus, the department will abolish the current stand-alone rating and consider the condition to be a symptom of an underlying disease.
Many other changes have been made as well. For example, the VA also shortened the time period for veterans to receive disability payments after a hip replacement to four months.
Previously, these conditions were primarily assessed based on the severity of the condition as well as the number of symptoms. Now, lost wages and productivity will be considered to ensure the VA compensates veterans appropriately.
The changes will likely go into effect after the public comment period. The end result will likely be higher disability ratings for veterans with mental health conditions, but fewer qualifications required for those with sleep apnea and tinnitus to receive compensation.
Veterans already receiving disability benefits for these medical conditions will not have their disability rating impacted. By assessing disabilities by the impact they have on earning capacity, the VA will be better able to compensate veterans for disabilities they acquired due to their service. Plus, veterans will receive decisions based on the most current knowledge relating to their condition. The VA will be tasked with considering a condition's impact on cognition and relationships as well as the ability to complete tasks, care for oneself, and perform daily activities.
An update is way overdue. Since the disability ratings evaluation schedule was created in 1945, updates have been made in a piecemeal approach. These changes will constitute a major overhaul.
Learn More About Veterans Benefits
The criteria for veterans benefits is always changing. Make sure you understand the rules and processes so you get your benefits quickly and easily.
Getting the benefits you need is not always easy. Seek legal help from The Law Office of Michael Lawrence Varon. He is a White Plains veterans disability benefits lawyer who will work hard to make sure you understand the ever-changing field of veterans law. Schedule a free consultation by calling 914-294-2145 or filling out the online form.