Veterans Prone To Healthcare Fraud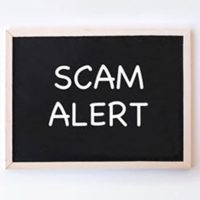 When veterans leave the military and come back into civilian life, they are often lost. They have no idea how to proceed with life. They have benefits but the lack of awareness makes them prone to financial issues, including fraud, according to a survey by the AARP.
In particular, many veterans are unaware of their potential benefits under the Promise to Address Comprehensive Toxics Act (PACT Act). The PACT Act was passed in 2022 and allows the Department of Veterans Affairs (VA) to cover hospital care, medical care, and nursing home services for veterans who have been exposed to toxic substances while in combat, under certain circumstances. Eligibility depends on a veteran's discharge or release date and where they were assigned. Surviving family members of veterans are also eligible for benefits.
As of July 2023, the PACT Act program covered more than 3.8 million enrollees. Since October 2022, the program has gained nearly 104,000 enrollees. Close to 380,000 veterans and survivors had completed PACT Act claims. Of those, more than 323,000 claims were approved.
The AARP survey involved a sample of 890 veterans and active-duty military personnel. The survey respondents were asked about their access to PACT benefits and any communications they received about these benefits. The questions were in English and delivered either online or by phone.
The results were shocking, with most veterans not aware of their benefits. Sixty-three percent of respondents did not know that they could receive free coverage for certain services. One in six respondents had received communications from someone claiming to offer assistance in accessing their PACT Act benefits. In addition, 1 in 10 of those who responded said that scammers claimed veterans would receive a payout if they enrolled for these benefits.
This is a scary situation, showing that scammers are widespread. There seems to be more false information available than truth. This lack of patient education surrounding the PACT Act has been costly for veterans. According to a report by the Federal Trade Commission (FTC), in 2022, veterans and military adults were scammed out of more than $414 million. This was a whopping 195% increase from 2021.
Veterans are asking for more education and outreach regarding benefits and fraud. More than 80% of veterans feel that by knowing more about potential scams, they can protect themselves and their families. Scammers know how to play with their victims' emotions. They have a playbook they use to get veterans to engage with them.
Learn More About Veterans Benefits
Knowledge is power. When veterans feel confident in their knowledge of benefits, they are less likely to be scammed by fraudsters.
Know your rights and be aware of veteran scams. A White Plains veterans disability benefits lawyer from The Law Office of Michael Lawrence Varon can help you understand what benefits you are entitled to receive. Call 914-294-2145 or fill out the online form to schedule a free consultation.
Source:
healthpayerintelligence.com/news/va-benefit-unawareness-leaves-vets-vulnerable-to-healthcare-fraud