White Plains PTSD Claims Lawyer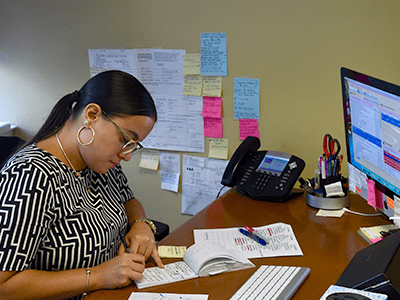 Post-traumatic stress disorder (PTSD) is, unfortunately, very common among veterans, especially those who served in Vietnam, and those who have been deployed as part of the more recent conflicts in Afghanistan and Iraq. PTSD is a serious condition that is sometimes difficult to diagnose, and can have lifelong effects. With the Law Office of Michael Lawrence Varon, PLLC, on your side you will have a strong and knowledgeable advocate helping you to navigate the claims process.
White Plains PTSD lawyer Michael Varon has a proven track record representing clients nationwide in the area of veterans benefits law. We offer our clients strong support and have a successful legal track record. You can come to our firm with questions and expect honest, upfront answers from an experienced legal team.
Post-Traumatic Stress Disorder (PTSD) Symptoms And Diagnosis
PTSD can be difficult for a doctor to diagnose, with symptoms that can easily mimic other conditions such as anxiety and depression. In fact, some veterans are not even properly diagnosed with PTSD until years after they leave the service. Unfortunately, this condition is not limited to combat veterans, but can result from many different causes ranging from training accidents to MST. Proper diagnosis is extremely important for both your health and your benefits claim. You should be sure you are being treated by a doctor who is experienced at diagnosing and treating PTSD, especially in veterans.
An Experienced Lawyer Working On Your Team
Mr. Varon has experience handling PTSD claims, Agent Orange claims, ALS claims, mental illness claims and more. He has handled cases at all stages of the legal process and is one of a select number of lawyers with experience handling appeals at the BVA, CAVC and Federal Circuit levels. Clients who come to our firm value the way they are treated by Mr. Varon and our staff, as well as the hard work we put into each and every claim we handle.
Contact Our White Plains PTSD Lawyer To Discuss How We Can Help Your Claim
Contact the Law Office of Michael Lawrence Varon, PLLC, to discuss the details of your VA benefits claim and how an attorney can help with the legal process. Call 914-228-1770 or contact our firm online. Located in White Plains, New York, we represent veterans from around the USA.