Why Has Spending For Veterans Increased In Recent Years?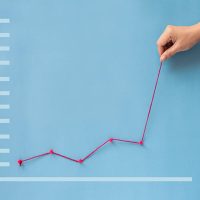 It seems that in the past decade or so, more and more money has been spent on veterans. The federal government and Department of Veterans Affairs (VA) has been approving spending and benefits for veterans and the issues that they face.
Going to war is a major event that can cause a lot of health issues. The extended wars in Iraq and Afghanistan especially caused significant problems for veterans. And a lot of health problems do not show up right away. It could take decades for a veteran to experience the effects of their time at war. A veteran is defined as a person who served in the military and who was honorably discharged (retired). A veteran often cannot receive benefits if they were dishonorably discharged.
The government has been spending billions of dollars on benefits for these veterans so they can receive appropriate medical care and transition back to civilian life with ease. In 2022, spending for veterans programs totaled $272 billion. Fifty-one percent was spent on income security, 41% was spent on medical and hospital care, 4% was spent on education and training, and another 4% was spent on other benefits and services.
In 2022, spending for income security programs for veterans and family members totaled $140 billion. Of that, approximately $136 billion was given to veterans as compensation for service-connected disabilities.
Veterans with a service-connected disability are eligible for monthly support. A service-connected disability is a physical or mental injury or condition that happened during or was aggravated by military duty. The higher the disability rating, the higher the payment. If a veteran has a disability rating of  30% or higher, benefits are adjusted for the number of dependents. In 2022, 5.4 million veterans received, on average, $20,686 in disability compensation.
There is also a lot of money spent on medical care. Veterans who meet minimum service requirements receive a variety of medical services. The VA provides health-related services for veterans through a system of nearly 1,300 sites of care, including hospitals, healthcare centers, outpatient clinics, and dialysis centers. Medical benefits include prescriptions, hospital services, medical equipment, and prosthetics.
A lot of this VA spending is based on laws. For example, in August 2022, the PACT Act was passed. This act was put in place to provide health and disability benefits for veterans exposed to toxic substances while on active duty.
Learn More About Veterans Benefits
In recent years, more and more health issues have come about for veterans, resulting in an increase in benefits and federal spending. Indeed, being a veteran is a risky situation that can lead to injuries and diseases.
A White Plains veterans disability benefits lawyer from The Law Office of Michael Lawrence Varon can ensure you get full benefits. We proudly represent veterans with regard to benefits claims and denials. Schedule a free consultation by filling out the online form or calling 914-294-2145.
Source:
pgpf.org/blog/2023/04/spending-on-veterans-in-the-budget