Workers' Compensation Claim Denied for Worker Claiming Occupational Disease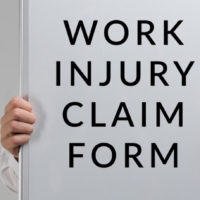 A person who is injured on the job may be able to receive workers' compensation benefits. These benefits help with wage replacement for those who miss work due to a workplace injury. While some injuries are easy to prove—such as those caused by a machinery accident or slip and fall accident—those that develop over time require much more evidence.
For example, some workers develop repetitive stress injuries such as carpal tunnel syndrome and injuries to the shoulders, hands and elbows due to performing the same tasks over and over every day. Office workers are especially susceptible to these injuries.
A police department worker in New York allegedly suffered injuries while performing her work duties. However, her claim was denied in early October after a panel of three judges ruled that there was insufficient evidence that the woman's injuries were caused by her job.
The case was titled Matter of Barker v. New York City Police Department. The claimant worked as an evidence property control specialist. Her main duties involved scanning evidence by hand and storing it at the police precinct. She also cataloged evidence on a computer and transported physical evidence to various storage facilities.
In January 2016, the woman claimed to develop arm and shoulder pain. In November 2016, she filed a claim for workers' compensation benefits. She listed various injuries to her right elbow, bicep and shoulder, as well as her left elbow, forearm and wrist. She alleged that the injuries were caused by lifting heavy objects and engaging in repetitive overhead activities.
A workers' compensation judge denied the claim, citing that the worker did not suffer an occupational disease or repetitive stress injury. The New York Workers' Compensation Board agreed with the decision. The woman appealed the decision. However, the Appellate Division of the Supreme Court of New York, 3rd Department ruled against the worker, claiming that the woman failed to show that the injuries were caused by her workplace duties.
The woman argued that her shoulder injuries should be considered an occupational disease based on the fact that an occupational disease is defined as an injury resulting from employment The judge claimed, however, that the woman offered no medical testimony from a doctor. She was only able to show medical records stating that her injuries were work-related. These records were deemed insufficient, as they also failed to show that her medical providers had knowledge of her medical history or work activities. Therefore, the court agreed with the original decision that both the medical evidence and her testimony were insufficient.
The appellate court also agreed that the woman's claim regarding an accidental injury to her shoulders and arm was properly rejected. Although it is possible for an accidental injury to develop over time, the woman did not have evidence of unusual or extraordinary circumstances.
Contact Us for More Information About Workers' Compensation Benefits 
Workers' compensation benefits can be hard to obtain. Proving a workplace injury when repetitive activities are involved can be extremely difficult. You need experienced legal help on your side.
White Plains workers' compensation attorney Michael Lawrence Varon can help prove your case. He has successfully handled a wide variety of workers' compensation cases, including those involving repetitive trauma. Schedule a consultation by calling (914) 228-1770 or filling out the online form.
Resource:
businessinsurance.com/article/20191007/NEWS08/912331043/Worker-fails-to-show-injury-caused-by-occupational-disease
https://www.nycompensationlaw.com/new-york-expands-workers-compensation-program-to-allow-additional-provider-types/