Workers' Compensation For PTSD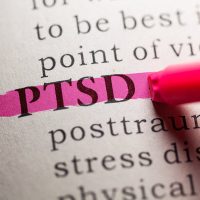 Many people get into traumatic accidents. These accidents can be so life-changing that they cause emotional issues. Post traumatic stress disorder (PTSD) can come about after being involved in a horrifying event or even witnessing one. A person may experience flashbacks or nightmares, anxiety, depression, and other negative effects.
PTSD can cause people to avoid certain situations. For example, if a person survives a major car accident, they may be scared to get into a vehicle. If a person experiences a shooting at work, they may be afraid to go back to work.
If PTSD does happen in the workplace, can an employee receive workers' compensation benefits? Here's what New York law entails.
What the Law Says
In May 2022, the New York Senate passed a bill that would allow all workers to file claims for post traumatic stress disorder. S.B. 6373 builds on legislation from 2017 that allowed PTSD coverage only for certain first responders, such as police officers, firefighters, and emergency medical personnel.
In May, the law was expanded to allow all workers to file mental injury claims, including this for PTSD. The claims can be filed in cases involving work-related stresses occurring "at work," rather than the previous wording, which stated "in a work-related emergency."
Proving PTSD
Unlike a physical injury, PTSD cannot be easily seen. It is hard to tell whether or not a person suffers from PTSD, so a lot of proof is necessary. A worker must be able to prove that they developed PTSD:
The injury was caused by a physical work-related injury.
The injury occurred after the employee experienced a traumatic incident while performing their job.
The injury developed as the cumulative result of adverse conditions that the employee faced in the workplace.
Workers will need extensive documentation from qualified medical professionals as well as co-workers to support their claims. When the psychological injury has developed gradually, that can be especially challenging to prove. In any case, it must be proven that the employee experienced an above-average level of stress on one or multiple occasions.
Also, not every incident in the workplace can be a cause of PTSD, even if an employee did experience significant mental distress. For example, employers are generally protected when making personnel decisions, such as transfers, disciplinary actions, demotions, and terminations. Employees generally cannot claim PTSD when these actions occur unless the employer was especially malicious.
Contact Us for More Information About Workers' Compensation Benefits
It can be easy to get workers' compensation benefits for physical injuries suffered in a workplace accident, but when it comes to emotional distress like PTSD, there's a much higher bar.
Proving you suffered PTSD due to a workplace event can be challenging. A White Plains workers' compensation lawyer from The Law Office of Michael Lawrence Varon can help you understand your legal options. Call (914) 228-1770 or fill out the online form to schedule a free initial consultation.
Source:
businessinsurance.com/article/20220504/NEWS08/912349689/New-York-Senate-passes-bill-allowing-PTSD-claims-for-all-workers