Workers' Compensation Nightmare for Delta Airlines Employees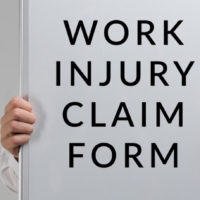 When employees are injured on the job, they expect that their employer will take care of them and help them obtain workers' compensation benefits, which they are not only entitled to receive, but also required to receive under the law.  However, some employers will fight their workers to avoid paying up. This practice is prevalent in the airline industry, as workers for Delta Airlines can attest.
Flight attendants for the airline have shared their horror stories of being mistreated while injured. The problems worsened after 9/11 hit, when Delta suffered financial issues and had to lay off 167,000 full-time employees over the next decade. In recent years, employees have seen cuts to wages, health care and pensions. Many have had their health insurance cancelled several times and had no idea until they had to pay for prescriptions or doctor visits.
Employees who suffered workplace injuries and files workers' compensation claims were subject to scrutiny and harassment. They were under surveillance, with investigators parking cars near the homes of injured employees.  Strangers would ask them detailed questions. Some even had GPS trackers attached to their vehicles without their knowledge.
Injuries Common in the Airline Industry
Believe it or not, flying on an airplane is not all fun and games. Being an airline attendant is a dangerous job. In fact, in the United States, it is ranked as the eighth most dangerous profession. These dangers include exposure to contaminants, diseases, infections, cuts, bites and stings. These dangers, however, do not compare to the realities of working on an airline. Airline attendants are asked to hurry up and are frequently intimidated by management. They are not even allowed to have lunch in between flights.
Serious injuries have become the norm. Airline attendants often experience physical strain from moving carts and luggage. Combine this with turbulence and cramped conditions and the risk of injuries increases. Many attendants experience spinal injuries, broken bones and nerve damage. Shoulder injuries are on the rise. One woman became permanently disabled from turbulence after the airline decided to fly in a tropical storm, rather than delay the flight.
When flight attendants are injured, they have to jump through numerous hoops to receive proper treatment. Delta definition of 'disabled' often changes without employee notice. Health care is substandard and performed by unqualified individuals. Common procedures are often botched. Everybody blames each other. The workers' compensation administrator, Sedgwick, tries to blame employees for their injuries, citing  pre-existing  conditions and genetics.
Contact Us for More Information About Workers' Compensation Benefits
If you are injured on the job, your employer should have procedures in place to ensure you receive the workers' compensation benefits you deserve.  Your employer should not make you go through a huge ordeal in order for you to obtain compensation for medical bills and lost wages.
If you are having issue with your employer approving your workers' compensation benefits or your claim has been denied, you have options. Seek help from the Law Office of Michael Lawrence Varon in White Plains. He knows how to get your claim approved so you can receive the benefits you truly need during this difficult time. To schedule a consultation, fill out the online form or call (914) 228-1770.
Resource:
wsws.org/en/articles/2019/02/12/delt-f12.html
https://www.nycompensationlaw.com/new-york-workers-compensation-board-charged-with-abu