Changes to Workers' Compensation Laws in New York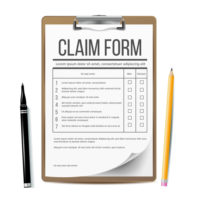 A new year means new laws, particularly workers' compensation laws in New York. This is great news for those who have been injured while on the job. On January 8, lawmakers passed numerous bills that will change workers' compensation laws in the state. These laws expand eligibility, treatment and benefits for certain medical conditions.
Workers' compensation benefits are typically awarded to those who suffer physical injuries in the workplace. When workers suffer anxiety, depression, post-traumatic stress disorder (PTSD) and other mental health conditions due to their job, it can be hard to prove.
S.B. 5292 would help in this regard. It makes PTSD compensable for emergency personnel such as firefighters, police officers and correctional officers. However, it has to be shown that the PTSD was caused by their occupation and not by external factors.
One of the biggest issues with the workers' compensation program is the amount of time it takes to receive benefits. Many injured workers have to wait many months before they receive payment. S.B. 5302 hopes to change this by helping workers receive replacement benefits in a timely manner. The bill also allows for efficient medical treatment.
Sexual harassment and similar offenses are common in the workplace, unfortunately. Some victims suffer injuries due to these acts. The good news is that New Yorkers have some recourse. S.B. 4537 allows employees who suffer personal injuries due to sexual offenses caused by an employer's negligence to receive the same rights and benefits granted to other injured workers. They can also pursue additional damages for the injuries they suffered.
Remote working is all the rage nowadays, and remote capabilities are expanding to the healthcare realm as well. S.B. 4730 would establish a task force to decide whether telehealth can be used in the workers' compensation system.
A.B. 5438 is beneficial for those who prefer alternative medicine. This bill would allow injured employees to obtain care and treatment by licensed or certified acupuncturists.
Unfortunately, some people are killed while performing their work duties. In the past, it was hard for the state workers' compensation program to pay death benefits in a timely manner. Two bills makes this process easier. A.B. 7579 would give the option of those entitled to death benefits to have their payment made through direct deposit. They would be given the necessary forms to enroll. Another bill, S.B. 3057, pertains to volunteer firefighters and ambulance workers. Under the law, death benefits would be paid to their families or estates within 90 days after applying for them.
Contact Us for More Information About Workers' Compensation Benefits
Expanded workers' compensation laws allow more injured employees to seek out the benefits they deserve. They get access to more money and treatment options, which is always a plus.
However, claims still get denied quite often. Protect your legal rights with help from White Plains workers' compensation lawyer Michael Lawrence Varon. He has more than 20 years of experience in this field, as well as a successful track record. To schedule a free consultation, call (914) 228-1770 or fill out the online form.
Resource:
businessinsurance.com/article/00010101/NEWS08/912332502/New-York-comp-bills-propose-expanding-PTSD,-adding-acupuncture
https://www.nycompensationlaw.com/workers-compensation-claim-denied-for-worker-claiming-occupational-disease/