Protecting Veterans Benefits from Scammers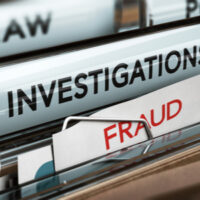 Financial scams are on the rise. Every year, millions of people become victims of these scams. Many of these victims are the elderly.
Because of this, many former servicemembers end up losing their veterans benefits because they don't properly protect their personal and financial information. The Department of Veterans Affairs is aware of these scams and is working diligently to protect veterans. The agency's Office of Financial Management has a Benefits Delivery Protection and Remediation division that is working to prevent fraud and abuse of veterans benefits. This includes the following:
Making the Veterans Benefits Administration a hostile space for criminals
Using fraud algorithms and advanced data analytics to detect attempts to steal benefits
Restoring stolen benefits payments to veterans so they can become whole again
While the VA is taking initiatives to prevent scamming, veterans also need to do their part. Here are some tips to keep you from becoming a victim.
Know How to Identify Scams
Seniors can often be too trusting of people, but they need to be aware that many people aren't acting in their best interests. They need to be aware that scams can come in several forms:
Scammers may use official-looking emails from banks with "special offers." These emails may ask for bank account numbers, Social Security numbers, birth dates, and other personal information. Remember that the VA will never ask you for this information. You should delete these emails immediately or at least call the company to confirm if this is a real email but refrain from giving out your personal information.
Phone calls. The VA will not call you asking for personal information, so be wary of phone calls allegedly from the VA. Hang up and do not provide the caller with any information.
Postal mail. Be wary of postcards and letters offering you to refinance your VA loan at a low rate. Another common scam involves lump sum payments in exchange for monthly benefit payments. Ignore this correspondence.
Protect Your Information
Protect your personal information by doing the following:
Use strong passwords that use a combination of letters, numbers, and special characters.
Shred old documents with personal information, such as Social Security numbers and bank information.
Log out of websites when done.
Be wary of sharing too much information on Facebook and other social media sites.
Avoid using public Wi-Fi, as your information can be seen by hackers.
Don't ignore security alerts that show changes to your accounts.
Learn More About Veterans Benefits
Some people are always looking to steal government benefits, so servicemembers and veterans need to be aware of this and take the appropriate steps to safeguard their information. Otherwise, they could be victims of theft and getting back their benefits is not an easy task.
For more information about veterans benefits, contact White Plains veterans benefits lawyer Michael Lawrence Varon. We'll help you with the claims process so you get the benefits you deserve. Schedule a free consultation today. Fill out the online form or call 914-294-2145.
Resource:
blogs.va.gov/VAntage/87985/financial-fraud-safeguarding-veteran-benefits/
fbi.gov/scams-and-safety/common-scams-and-crimes/elder-fraud
https://www.nycompensationlaw.com/obtaining-social-security-disability-benefits-for-psoriatic-arthritis/