Veterans to Possibly See Cost-of-Living Increase in 2021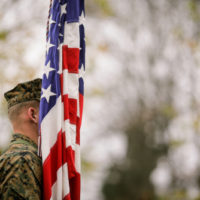 2020 has been a rough year for many Americans so far, and we're only just about halfway through it. For veterans, though, there is a glimmer of hope as the House passes a cost-of-living increase for recipients of veterans benefits.
On May 28, House lawmakers passed legislation approving a benefits increase. However, their job is not over yet. The Social Security Administration (SSA) also needs to pass this legislation for its recipients, as the two are connected. Veterans cannot receive benefit increases unless the SSA approves.
Getting the SSA to approve, however, can be more difficult this year as Congress has faced many disruptions this year so far due to the coronavirus crisis. Due to shelter-in-place orders, House and Senate sessions have been delayed or cancelled in recent weeks. A lot of the work has shifted online as well.
But the cost-of-living adjustment (COLA) bill for the veterans was approved by a voice vote by everyone in the House, with no objections. The sponsor of the bill, Rep. Elaine Luria, D-Va, is hopeful that the Senate can also approve it quickly. The good news is that the bill does not go into effect until December, so there's still plenty of time. Still, no problems are anticipated.
Veterans are entitled to a variety of benefits, including disability compensation, compensation for dependents and clothing allowances. There are also dependency and indemnity compensation checks. All of these would be subject to the COLA increase.
The legislation for the COLA usually passes with no issues, so pushing it through the House and Senate is just a formality. However, lawmakers are still required to go through this process because COLA increases for veterans are not guaranteed, like they are for Social Security recipients. While lawmakers have tried to push through bills that would provide for automatic increases for veterans, these efforts have been unsuccessful.
In early 2020, those who receive veterans benefits and Social Security benefits received a cost-of-living increase of 1.6 percent. This amount changes every year based on inflation and other factors. The COLA has been over 2% for many years, but experts say that the COLA will be less – maybe even under 1% – in 2021.
COLA increases for Social Security recipients have been guaranteed by law since 1975. The SSA bases the annual COLA increase on the Consumer Price Index. This is determined in December of each year by the Labor Department's Bureau of Labor Statistics. Many veterans wish that their COLA increase was tied to military pay increases instead. This year, the military pay raise was 3.1%. 
Learn More About Veterans Benefits
Many veterans struggle to get the benefits they deserve. If passed, this cost-of-living increase will help put a few extra dollars into the pockets of those who desperately need it.
Do you have questions about the benefits you are entitled to receive as a veteran? If so, White Plains veterans benefits lawyer Michael Lawrence Varon can help. To schedule a free consultation, call our office at 914-294-2145 or fill out the online form.
Resource:
militarytimes.com/news/pentagon-congress/2020/05/28/cost-of-living-boost-for-veterans-benefits-next-year-passes-house/
https://www.nycompensationlaw.com/veterans-benefits-protected-during-coronavirus-outbreak/