Veterans Will Likely See COLA Increase Later This Year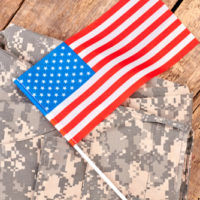 2020 has been a crazy year for all Americans, but there is hopefully light at the end of the tunnel. Finances will hopefully turn around and lead to better jobs for those who have been laid off during the coronavirus pandemic.
Even veterans are expected to see a much-needed increase to their monthly checks. Those who are receiving government benefits such as disability payments will very likely see a cost of living adjustment (COLA) in December.
The COLA increase is linked to Social Security, however, so veterans will only receive extra money if Social Security officials approve it for their recipients. On September 24, the Senate approved legislation to link the COLA increases for the two agencies. They then sent the legislation to the White House. President Donald Trump must sign it for it to become law. He will likely do so any day now.
There should be no issue with this, though, since the COLA increase goes through this same process every year and there is never any opposition. It is just the law that the two increases must be linked together. Obviously, it would be easier to just permanently link the two sets of increases, but this effort has not made much progress in the past several years.
It is rare for someone to oppose the bill. In fact, many lawmakers support the bill and consider it very important for veterans and the country they serve. It can be difficult for those in the military to return to civilian life after being deployed for long periods of time. Many suffer physical and mental issues from their time at war. The payment increase makes things easier and helps prevent financial difficulties caused by constant increases in the prices of food, utilities and housing. Congress promises many benefits to veterans and it's important that they make good on these promises. Many even consider it their duty.
If there will be a cost of living increase, the amount should be announced in the coming weeks. Last year, the COLA was announced on October 10. The 2020 COLA  increase was just 1.6%. While this may not seem like much, depending on the veteran's disability rating, it could mean a couple extra dollars a month or even $50 or more per month.
For the previous year, the COLA rate was 2.8%. This was the highest rate since 2011, when it was at 3.6%. If passed, the 2021 COLA increase will become effective with the December checks.
Learn More About Veterans Benefits
The annual COLA increase is much anticipated by veterans. These servicemembers have worked hard to protect this country and they deserve to receive these small payment raises to keep up with rising costs.
What government benefits are you entitled to receive? Learn more by contacting White Plains veterans benefits lawyer Michael Lawrence Varon. If you need to file a claim or just want to understand what types of benefits you are owed, schedule a free consultation today. Call 914-294-2145 or fill out the online form.
Resource:
militarytimes.com/news/pentagon-congress/2020/09/24/veterans-will-see-same-cost-of-living-boost-in-2021-as-social-security-beneficiaries/
https://www.nycompensationlaw.com/veterans-to-possibly-see-cost-of-living-increase-in-2021/